Publications
Publication of ITC Fukuoka 2023 Special Issue on Tribology Online
The Japanese Society of Tribologists encourages the presenters at ITC Fukuoka 2023 to submit papers of their works to "ITC Fukuoka 2023 Special Issue" on Tribology Online. (https://www.jstage.jst.go.jp/browse/trol/)
The special issues will be published in late 2023 and early to mid 2024.
Deadline of submission is 31st May 25th June, 2023 for award applicants (please see Call for papers > Awards > Excellent Paper Award page), and 8th December, 2023 for others.
When you submit your manuscript to Tribology Online, please select "ITC Fukuoka 2023" at Select Section / Category.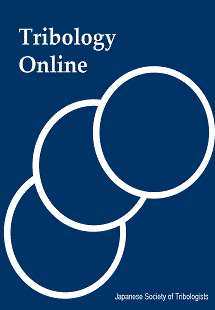 Please write your submission number in the 'Enter Comments field'. The number is provided by the ITC Fukuoka 2023 Conference Organizing Committee when you submit the abstract to ITC Fukuoka 2023.
The submitted papers are peer reviewed by at least two referees before they are accepted for publication.